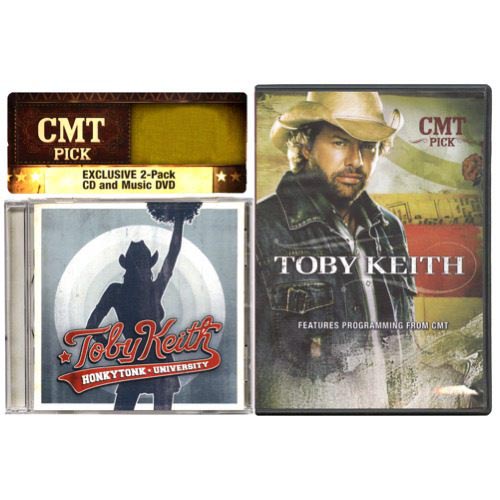 Song List

1. Honkytonk U
2. As Good As I Once Was
3. She Ain't Hooked On Me No More - (with Merle Haggard)
4. Big Blue Note
5. Just The Guy To Do It
6. She Left Me
7. Knock Yourself Out
8. You Ain't Leavin' (Thank God Are Ya)
9. I Got It Bad
10. Your Smile
11. Where You Gonna Go
12. You Caught Me At A Bad Time

This Limited Edition DVD Contains:

1: TOBY KEITH: MAKING THE VIDEO - BEER FOR MY HORSES - It's always a riot when Toby and Willie get together. Here's an inside look at the making of the TOBY KEITH Video BEER FOR MY HORSES. CMT's Lance Smith Interviews TOBY, WILLIE and Director Michael Soloman in Los Angeles.

2: INSIDE FAME: TOBY KEITH. -
Toby Keith's rise to stardom has been nothing short of a wild ride. Take the journey with Toby in his own words with this Exclusive Bio/Documentary.

3: MWL SPECIAL: TOBY KEITH LIVE, UNCUT & UNLEASHED. -
An intimate live concert performance, It's Toby Keith like you've never seen him. Plus, a question and answer segment with the in-house audience.


$59.99