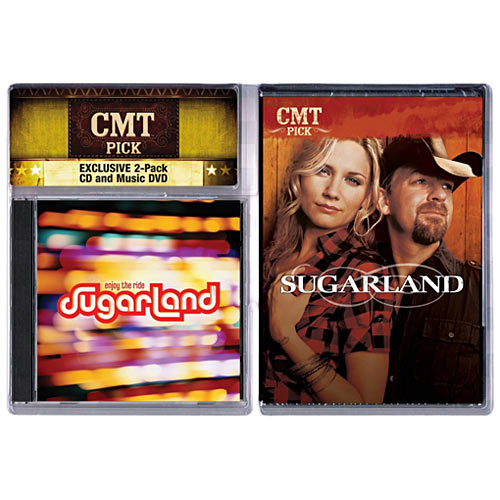 Song List

1. Settin'
2. County Line
3. Want To
4. Everyday America
5. Happy Ending
6. These Are The Days
7. One Blue Sky
8. April Showers
9. Mean Girls
10. Stay
11. Sugarland

On the DVD you'll see exclusive interviews and performances as Sugarland prepares to release their album Enjoy The Ride.
Go on a musical rocket ride that journeys behind the scenes of their video "Want To," promotional radio interviews, photo shoots, and everything that goes into the release of a new album.
You'll also get a sneak peek of what it's like during those rare times when the group is off the road and share some poignant moments between Sugarland's Kristian Bush and his family.
This DVD also includes a special live performance of their hit "Down In Mississippi (Up To No Good)" from the CMT Music Awards.


$79.99