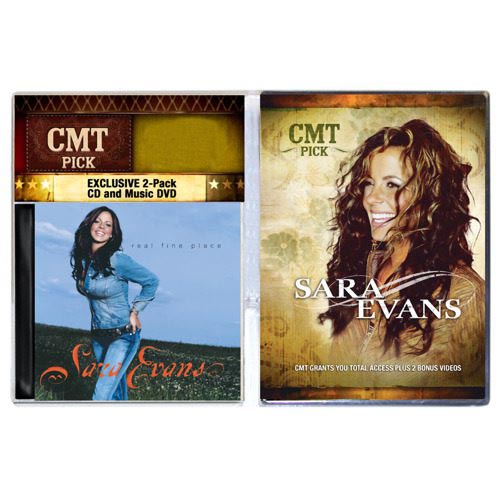 Song List

1. Coalmine
2. Real Fine Place To Start, A
3. Cheatin'
4. New Hometown
5. You'll Always Be My Baby
6. Supernatural
7. Roll Me Back In Time
8. Secrets That We Keep, The
9. Bible Song
10. Tell Me
11. Missing Missouri
12. Momma's Night Out
13. These Four Walls


CMT Pick Presents Country Star Sara Evans:

This limited-edition DVD delivers real quality time with one of America's favorite performers. She's on the road, at home, and on-stage all across the country. Plus 2 bonus videos for her latest hits, "A Real Fine Place To Start," and "Suds In The Bucket."

CMT Total Release: Sara Evans invites you to join her as she plunges into the daily events that make up her unconventional life. See how she attempts to balance the absurdity of fame with the importance of raising a normal family. Hold on for the ups, downs, hopes and surprises along the way to her first big hit. Find out who was instrumental in guiding her career and get to know the many sides of Sara expressed in how she likes to spend her free time.


$54.99